Africa Coordination Group members 
Stephen Kimaru (Kenya)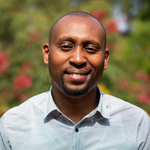 He met IofC more than 15 yrs ago while at university studying for his undergraduate degree in Law. He is member of the IofC Kenya board, IofC International Committee. Stephen actively participated in major programs like Clean Elections Campaign, Eastern Africa Youth Program, Workshop for Africa, and A Journey of Healing for National Reconciliation in South Sudan just to mention a few. A key highlight for him is the many young people he has mentored.
Stephen is an entrepreneur and runs a tour company that promotes sustainable and impact travel. He is also an advisor to CBO's and NGO's, but his favorite role is that of husband and father to two daughters.
Cleopadia Mohlaodi (South Africa)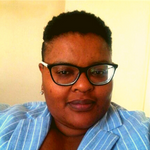 Currently serving as the National Coordinator for IofC South Africa. She is also IofC Africa webmaster, Programme Manager for the Trustbuilding Programme as well as the programme manager for the Creators of Peace.  She has been involved in IofC South Africa for 12 years.  Cleopadia successfully planned and managed the Creators of Peace/Inner Healing Programme for over 500 women and men under the auspices of the City of Johannesburg between 2018 and 2020.  She also served as dining room manager at Caux for several years.
Cleopadia brings to the ACG her skills to build strategies and mechanisms for better cohesive team work across Africa. She also committed to improve communication, encourage effective programme designing and cultivate a culture of care ad accompaniment.
Humphrey Kulyate (Uganda)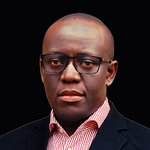 Humphrey lives in Kampala the capital of Uganda and has been involved with IofC for the last nine years. He is the vice Chairperson for IofC Uganda, married with three children. Humphrey has a degree in Procurement and Logistic Management and has a procurement specialist for the past 12 years for the National Medical Stores that procures medicine for all state hospitals in Uganda. Humphrey hopes to build bridges of trust and friendship between youth and elders. He is also committed to making Africa and the world a better for all people committed to making Africa and the world a better for all people He is passionate to help children grow and develop and even founded a church for children in Kampala.
Njeri Ndiangui – Kimanthi (Kenya)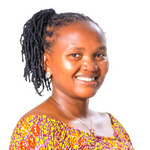 Njeri is the Director of Bridges of Peace Initiatives (BPI), a peace building organization based in Nairobi, Kenya. She is a Peace Practitioner, a Social Activist, a conflict transformation trainer, a certified Mediator and a mediation trainer. Njeri has a Master's Degree in in Peace Studies and international relations. She is married and has three children.
Njeri has been part IofC Kenya and international for more than 17 Years. She has been a part of many IofC programs including Creators of Peace, Action for Life, Asia Plateau Internship program, Kenya I Care, Clean Elections Campaigns, Harambee Africa amongst very many others. She brings to the ACG her organizing skills, project management skills, program design skills, communications skills among others.
Marc Bukuru (Burundi)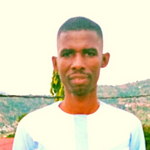 Passionately heads the IofC youth wing in Burundi and is also Treasurer of Creators of Peace in Burundi. Besides his involvement in Burundi , Marc been involved with many other regional and international programs like Eastern Africa Youth Forum and the Caux programs. He has a degree in Accounting. Marc has been serving as a French-English translator for the ACG. He is also a critical link and bridge between Francophone and Anglophone Africa.
Marc is married and has children. Marc aims to build bridges of trust and friendship between Francophone and the Anglophone Africa. He is also is committed to the sharing and promoting the fundraising strategies IofC teams can adopt.
Julius Opara (Nigeria)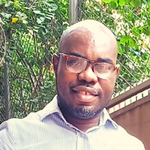 Julius was introduced to IofC in Secondary School and since then have been involved in IofC Nigeria for over 20 years. He is a chattered corporate financial administrator and is currently the Administration Manager of IofC Nigeria. He has a degree in Accounting and a qualification in project management. He has also done a variety of courses in conflict resolution and ethical leadership. Julius has been part of many IofC conferences and programs in Africa and international including Harambee Africa Leadership training programme, Caux among others. He is a Managing Partner at July-6 Ventures, an education consulting company, and writes on educational issues for the Guardian newspaper in Nigeria.
Julius is married and brings to the ACG his skills of good people management and the skills to establish good database management in IofC Africa.