A broken family structure contributes to high crime rate -  Creators of Peace South Africa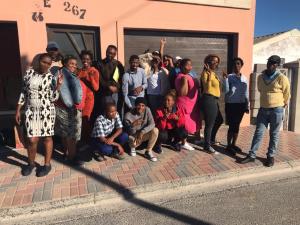 In May Creators of Peace (CoP) in Khayelitsha, Cape Town hosted a Peace Circle (PC) from May 4-6th for 11 participants, both men and women.  These groups are mostly affected by the high gangstarism impact in the city. Cape Town ranks high as a city of gangs and shooting in South Africa especially in informal settlements and low cost housing areas.
One of the participants, Chulumanco said, "I came here for the sake of peace that I am lacking from, at home my wife could not stop talking about the CoP programme. I wanted to experience the impact that I am seeing in her and the peace she encourages. Due to society and everything culture taught me, I believed that as a man I don't have to open up about matters of the heart.  However, here I am able to."
It was yet another exciting workshop.  The day started on a high note with very talkative participants opening up honestly during each discussion and being vulnerable. Many were referrals from previous Peace Circle participants, so they knew what to expect from the Circle. "I am looking forward to seeing what these three days have in-store for me because I've heard a lot about this space," exclaimed Unathi.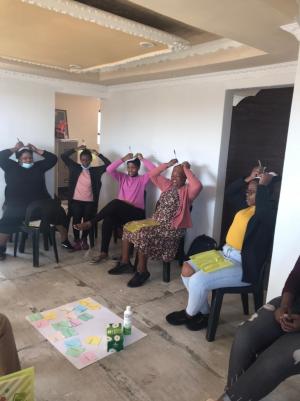 The group's psychosocial challenges, derived from single parent-headed homes, physical, emotional, financial and alcohol abuse. The participants were always on time and ready to engage. When discussing the importance of quiet time as well as the benefits of it, we listened to each other sharing our thoughts and feelings.  One participant recounted that the old wound he has been unconsciously carrying and actively living with as normal, is that he and his younger brother are sworn enemies.  He does not think he will ever forgive him.  This awareness broke him and he said that he felt safe allowing that pain to surface and not suppress it. "I do not want to forgive him but to cut him into pieces so he can feel the pain my mother felt when he killed her," he said.  Another shared, "For the very first time in months, when I got home yesterday, I managed to greet my wife and asked, how was her day which is something I have not done in a long time." 
During letter writing one participant could not write anything because he was not ready to let go. "All I could write was Dear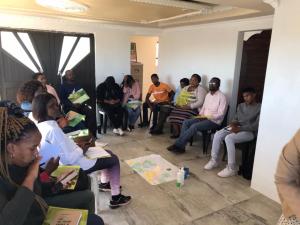 Me and I became blank because I have no plans of making amends," he said.
When exploring the theme about the Power of Forgiveness, it triggered a lot of memories for many of the participants. "This space/programme has helped me have the courage to put a thought into action I need to embark on a journey of forgiveness before it's too late. I am now ready to mend fences between me and my mother," shared Nokubonga. "It is exciting to see men in spaces like this because men are too proud to accept that they also need help which is why Gender Based Violence cases are escalating. I believe that CoP can help change the situation one man at a time." said Busisiwe. 
There were no clinical referrals. Nompendulo, the facilitator, expressed that this is a confirmation that each workshop has different dynamics and we cannot use a blanket approach with the groups. "With this group I was also forced to grow and move from my comfort zone because some of the things shared there were really shocking but as a facilitator I had to sit there and pretend I was not shaken, but instead walk together as human beings on a journey of recovery and healing.
Nomonde, co-facilitator said, "This has just reminded me that being a social worker means not to be judgemental and prescribe remedies, but to allow the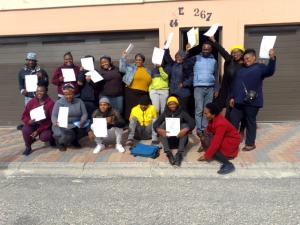 participant to explore deeper within themselves and find their own answers."
Recommendations came from families, churches, and organizations to partner and help with the broken family disease we have. Participants were looking forward to attending follow-up sessions  with the aim to support one another and form a support network.  Goals set by participants included forgiveness, addressing the differences they have within families and also self-forgiveness and self-acceptance.  
We wish to express our thanks to all funders, donors and the Khayelitsha community and stakeholders.
Report by Nomonde Qondiso and Nompendulo Mathe