Building a community of peace and trust
On the 22-24 of February 2022 a group of 17 participants together with Creators of Peace (CoP) facilitators gathered together to embark on a journey of inner healing, sharing their hardships and past wounds.   The group ranged between the ages of 18-44 years – two men and 15 women.  This took place at It takes a Village NPO in Khayelitsha, Cape Town.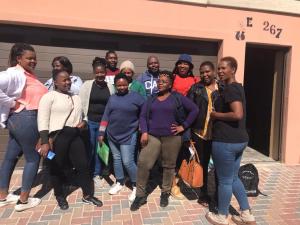 The group was enthusiastic, showing up every morning ready to share and be heard.  Some came having been referred by previous participants.  "When Alford told me about CoP I felt the need to come and experience it myself," shared Katleho. Shared expectations were, in particular, the need to gain trust, forgiveness, unity and develop listening and communication skills. 
Participants come originally from the Eastern Cape. They have matriculated however they are struggling to find work. The participants came looking for greener pastures in Khayelitsha and Delft, part of greater Cape Town. Lack of family support, communication and unity were the most highlighted challenges as several are not in good talking terms with their families. The psychosocial challenges for most of the group are due to  broken families, lost family members, teenage pregnancy, drug and alcohol abuse and absent fathers. "I am convinced that I needed to be here and I am also ready to spread the word," exclaimed Thabisa. There were no clinical referrals. Nompendulo Mathe, CoP facilitator said, "It was exciting to hear participants asking positive questions that would assist them in their healing journey."  Nomonde Qondiso, CoP facilitator, commented that even though participants came to the Peace Circle (PC) not knowing what to expect, by the end of the PC they felt they had gained new ways to tackle their challenges."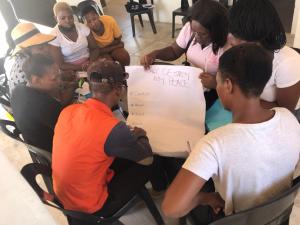 Participants agreed on attending follow-up meetings with the aim of supporting each other. They have set goals of reaching out to their families and sorting out the issues they've been ignoring for many years. Some were embarking on journeys of forgiveness and self-discovery.
                                                                                                                   Report by Nomonde Qondiso and Nompendulo Mathe