First quater report of the trustbuilding project in Kenya
Initiatives of Change Kenya has been selected as one of the first three countries within IofC global network to carry out a Trust Building programme pilot that has already kicked off alongside France and Canada from December 2019. One of the purposes of the program is to equip community leaders with inner qualifications to be trust-builders.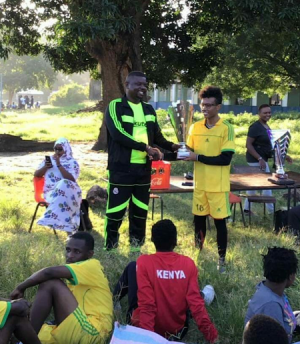 The last six years Initiatives of Change (IofC ) Kenya has had an active team of young and old running programs like Creators of Peace Circles, Peace and Reconciliation, Kenya I Care schools program and interfaith dialogues. This has been possible through financial support from international funders of IofC like Sylvia Zuber, Frits Philip and IPT Fund.
See herein attached the first quarter of the Trustbuilding activities, before the training participants expressed their expectations. 'I feel excited as great minds gather here to consolidate an idea. I look forward to a lot of input and conversations.' John one of the trainers from Subukia shared. 'I am delighted to be part this amazing team for the next four days'. Abdikadir, a participant from Garissa shared. Video's can be seen herein