Freedom Art Dialogue at Diepkloof, Soweto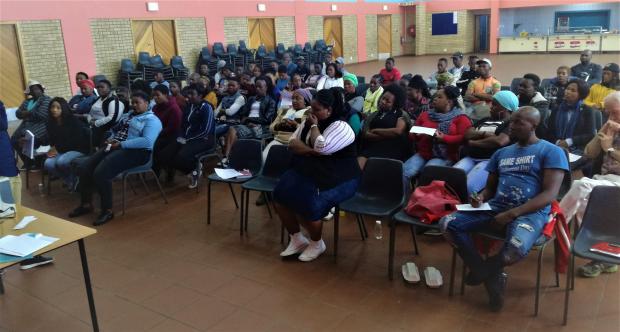 Change in Progress (CiP) organised the 'Freedom Art Dialogue' for artists and non-artistic youth in order to celebrate Freedom Day through uplifting grass-roots artists in communities. It was held at a Diepkloof Community Centre, Soweto, on the 26th of April 2019.
The purpose of the day was to help the participants understand freedom and give the concept a new meaning in their lives. Secondly, to have people spend their day appreciating artwork from their fellow community members and hear their stories of how art helped them free themselves and gain a new perspective on life.  It was also an opportunity to share thoughts through fun activities and engage in a conversation about their freedom in South Africa.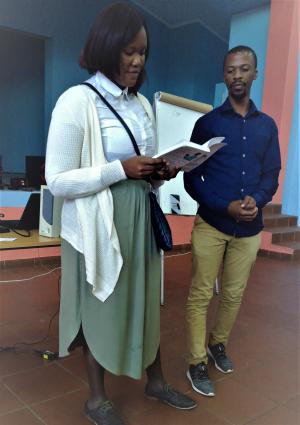 Freedom Day (27th April) is a day where we can celebrate our cultures and our freedom of expression and movement unlike during the past oppression.  Over 60 participants between the ages of 20 and 75yrs attended. They included drawing artists, an author, tailors, poets, a motivational speaker and a photographer.  Karabo Radebe, Initiatives of Change's youth volunteer, expressed that he was struck by one participant who said, while showing an art piece of an eye filled with tears, 'whenever I feel down I get to express my feelings through drawing.
Our democracy as South Africans was won in 1994 when we gained our freedom from the ruthless reign of Apartheid. However, the real question is, 'Are we really free?'. This question lead to Cleo Mohlaodi, one of the participants who is a community youth care worker, saying, "We might have freedom to work anywhere, however the laws at a work place bind us not to use our freedom of expression."
Our generation is full of talent, however they keep their work within their circle, hence there's not much public recognition.  Keaoboka Oageng who is an entrepreneur, keynote speaker and author, has published two motivational books 'Building your Capacity through Personal Development', and Stepping into your Destiny', said, "Look for mentors..... a person who will get you out of your comfort zone and get you recognized."
At the end one participant, Pat Mamabolo, a community leader said he will liaise with Initiatives of Change to have more such conversations because it will be beneficial to the youth and everyone in the community.
Thank you Initiatives of Change (IofC), Petronella Kose, Kaobaka Oageng, all staff and volunteers of Initiatives of change and everyone who came to support. Till the meet again.
Report by Karabo Radebe and Cleo Mohlaodi