Heart Nigeria-Remoulding the hearts of Nigerians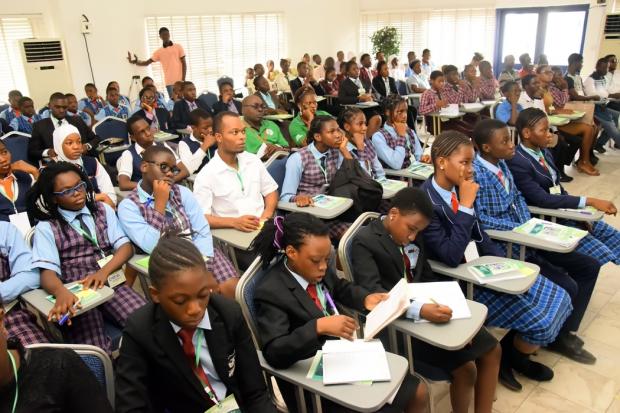 Moral Re-Armament (MRA) a.k.a Initiatives of Change (IofC) Nigeria organized a valuable reorientation program for Secondary School Students and their teachers on the 28th of March 2018. The event took place at the Digital Bridge Institute hall, Lagos and had 123 people in attendance. The main objective of the program was to raise a new set of conscious young leaders who would live a life of high moral values.
Values have found their way into the waste bin of history. We have seen decay in our value system which ultimately spread across all facets of our lives, hence the conviction by MRA/IofC Nigeria to conceptualize and execute this project. We are convinced that through continuous education, sensitization and campaigns, individuals will be inspired to embrace good values and make them part of their daily lives.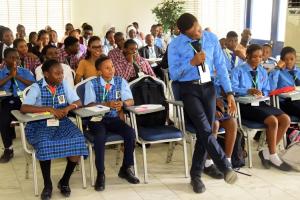 Sessions were broken down to include:
The introduction of MRA/IofC and its works, facilitated by Julius Opara , the Administrative Manager of the organization;
Youth as agents of change which was anchored by the Assistant Director of National Orientation Agency (NOA), Mr Wole Bamiro
The two last workshops which were facilitated by Barrister Abiodun Owoseni, the General Secretary of the organization.
All sessions were designed in a way to infuse all the tools and core values of the organization (reflection, story sharing, honest conversation and dialogue). Participants were drafted into various groups for deliberation and ongoing feedback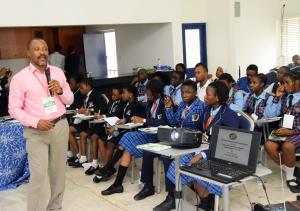 Facilitators took their time to x-ray the current decay in the nation but with more focus on the solutions and the role the participants can play. Values as tools for effective leadership was the focus as all facilitators agreed that "values reflect who we are on a daily basis, in everything we do at home and at school."
Participants also alluded to the submissions of the various facilitators when they said the following:
"I have learnt to work more on myself and my values in order to be a good follower and a good leader. The program was very educative and entertaining too. I would love to have more of this type of program for students." Elizabeth Lawson from Ochad College.
"This is a very educative program that should continue because I have learnt quite a lot that will help me now and in the future. This program has taught me that leadership is not about age."  Timilehin Fakeye from Chidera College.
"I now know that I do not have to wait for others to do what is needed to be done because I have discovered that I am a born leader and that there is a solution to every problem. If there is a will there is a way." Dawn Akinselure from Mind Builders High School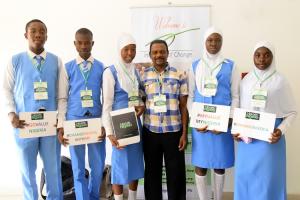 Participants pledged to imbibe good values and also promised to transfer the knowledge gained from the training to their peers and those in their circle of influence. We are confident that a new dawn is upon Nigeria as we plan to take this initiative further to more groups as we journey through this process.
Our sincere appreciation goes to the Friends of Africa Funds (FoAF) for their financial support in making this initiative a success. We look forward to more fruitful partnership for the next phase. Our appreciation also goes to the National Orientation Agency (NOA) and the National Association of Proprietors of Private Schools (NAPPS), Lagos State for their cooperation and partnership. Lastly, we want to thank the Board of Management, staff and volunteers of MRA / IofC Nigeria for their unflinching commitment towards the vision and mission of the organization.
Report by Julius Opara