Highlights of Catalyzing an era of concrete action, Pan African consultation Lagos, Nigeria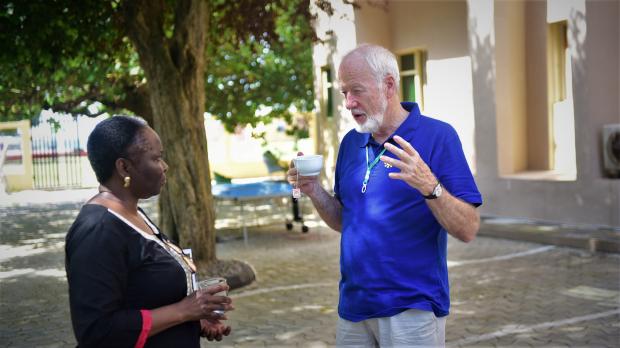 The consultation is themed 'catalyzing an era of concrete action', organized by the Africa Coordination Group (ACG) to have honest conversations with the teams across Africa with hope to develop a common platform of performance. The conversation started from the 26th to 30st March 2019, at a lovely Lekki Miami beach Resort, Nigeria. The 50 attendees came from 14 African countries.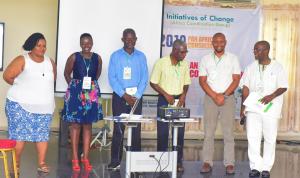 The opening remarks by Roy Ncube of Zimbabwe who is the Convener of Africa Coordination Group during the opening ceremony expressed a Jewish Rabbi Menachem Mendel Schneerson quote,"If you see what needs to be repaired and how to repair it, then you have found a piece of the world that God has left for you to complete. But if you only see what is wrong and what is ugly in the world, then it is you yourself that needs repair". This set a tone of responsibility for all participants to avoid finger pointing, but instead take action in restoring what we can in Africa. As had been said, failure is part of success.
The aims of the consultation are;
To identify and explore challenges and related solutions, trends, emerging issues and gaps in our African region.
Re-affirm the spirit of IofC within self, national teams and the global family of IofC.
Build capacity of individuals and take responsibility for enhancing local sustainability of team.
Develop an accessible network of committed individuals and partners
The proceedings were filled with skills of Fundraising, strategic visioning, good governance, project management coupled with self and collective reflections. "The Fundraising session taught me the importance of reporting to funders and donors not only for project process but also for the relationship building" shared Vincent from Cameroon.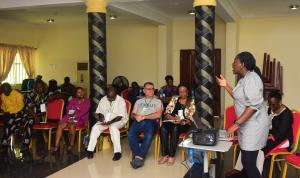 The second part of the deliberations were to revisit and renew the basic principles of IofC through the heart of transformation sessions, morning reflections, including a lot of deliberations as the group. Gasim from Sudan expressed himself saying "I am learning the importance of building and retaining relationships", while Evodia from Rwanda opened up to say "I have discovered that we have opportunity that we are not using to pass the message of IofC to communities, we have monthly meetings where we do community outreach, we can use the time after the clean-up community outreach to pass the principles of IofC."
Overall expectations from inputs and exchanges included:
Growing the impact of leadership, governance structures and project delivery in Africa.
Refuel, refresh and translate the values of IofC into our circles of influence.
After all the deliberations, four outcomes were highlighted and working groups were selected to be accountable for each of the projects below:
Country initiatives to be planned and possibly implemented by September 2019 under guidance of mentors
IofC involvement in developing a Pan African digital platform for skills development
 Development of a good governance initiative for Africa.
Training of Trainers for growing IofC in Africa