IofC Kenya launches peace and interfaith initiatives in Garissa, Kenya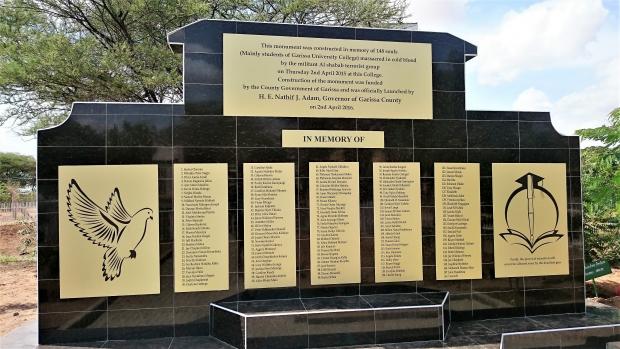 Memorial at Garissa University
On 2 April 2015, gunmen stormed Garissa University College in Garissa, Kenya, killing 148 people and injuring 79. The militant Al-Qaeda offshoot group, Al-Shabaab, took responsibility for the attack. The gunmen took more than 700 students hostage, freeing Muslims and killing those who identified as Christians. The siege ended the same day when all four attackers were killed. The attack was the deadliest in Kenya since the 1998 United States embassy bombings.
Two years later, Garissa University College is turning into a post- terror-attack success story. It is working to counter phobia and to fight fear and division, elements that terrorists thrive on. It is constructing community cohesion through its peace work; the college has been building initiatives to get people together so Muslims and Christians, inside and outside the University, can work, live and pray peacefully alongside each other.

Outside Garissa University
'We don't fear anything' stated Mr Abdulrahman Hamo, the Dean of the University. 'We are not giving them (the terrorists) victory. We want to bring everyone, including our students' families, together in love no matter which religion we practice.'
The Dean has invited Initiatives of Change (IofC) Kenya to assist the university in launching peace and interfaith initiatives. IofC Kenya is playing a key role in connecting different groups and individuals to tackle extremism in Garissa.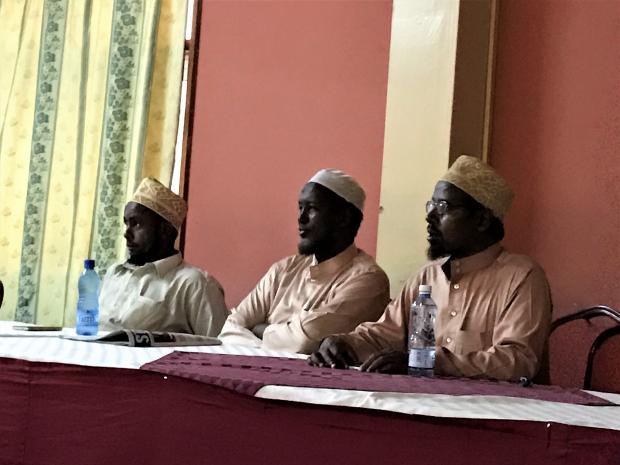 Interfaith dialogue - Muslim leaders in Garissa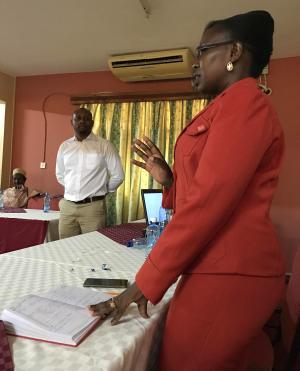 On 1 April 2017, IofC members Stephen Kimaru, Balqesa Sheikh, Dan Mugara and Talia Smith visited Garissa to conduct a follow-up meeting with a group of individuals who represent education, civil society, government, the local community and religious institutions. One outcome of IofC's interfaith dialogue in Garissa has been noticeably strengthened relationships and collaboration to tackle extremism and enhance integration, with several joint faith initiatives being implemented.
The group concluded with looking at further ways to move forward. The core aim of the meeting was to give support to the Dean of Garissa University College with his hopes of implementing interfaith initiatives. Interfaith movements such as this are essential to peace and stability in Kenya. If stakeholders can continue to collaborate, this initiative is a powerful sign to the world of moving from victimhood to creating a more peaceful society.