Overcoming fear, an inspiring session with senior women, Johannesburg, South Africa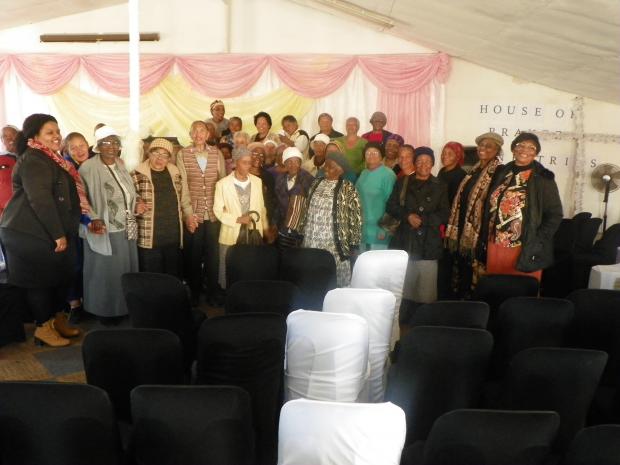 On 14th June IofC had a workshop with thirty-eight senior women from greater Johannesburg areas of Noordgesig, Orlando and Diepkloof. The event took place in the "House of Prayer Ministries" church, Noordgesig, where the counsellor of Soweto ward 29, Mrs Brenda Dammie also spoke of her involvement in the community, as she delivered her welcoming speech to the IofC team.
Noordgesig is a Coloured community challenge by crime, drugs, gangsterism and abuse. This community is situated at the entrance of Soweto when travelling from the Johannesburg CBD. This gathering is a follow up of the Change in Progress community outreach as we pampered the gogo's [elderly women].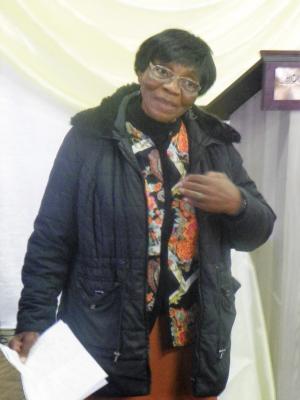 Our guest speaker, Dr Lillian Cingo (the founder and former manager of the 'Phelophepa Train' which provides health services to the disadvantaged communities in rural areas), encouraged the elders on how to face their fears, using her own life's journey with the Phelophepa train and how she had to learn to drive the train and manage a smooth flow of logistics. She shared that she felt that the reason why people's fears never come to an end is because they are afraid of judgement. 'Courage to deal with fears begins when they are expressed, because sharing is offloading,' she said. The seniors felt encouraged by Dr Cingo's motivational speech and the interaction with the IofC team. They would love to have more such times.
The seniors appreciated the day with lots of singing, cheering and could not expressing how the time with Dr Cingo was challenging them to change how they are fear to live but as from that moment wanted to live fearlessly and continue praying for a better future for their children and grand children. As next steps there is a possible Creators of Peace Circles for the elderly women and platform at their churches to present the good work of IofC and its programmes,
Report by Thapelo Ramphele