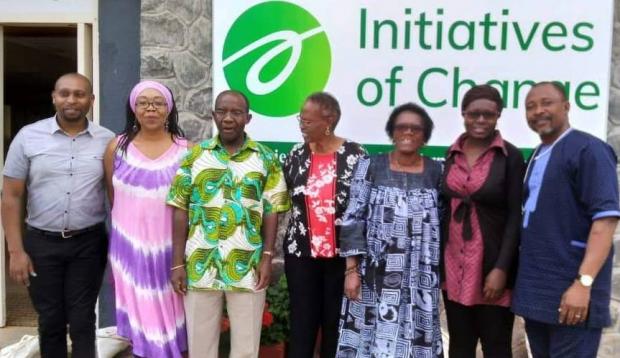 Pan African Consultation, Lagos, Nigeria
Initiatives of Change (IofC) Nigeria team is preparing to host around 40 people drawn from about 13 IofC African National teams for a Pan Africa consultation going by the theme "Catalysing an era of concrete action".  Organized by the Africa Coordination Group (ACG), the four-day consultation is set for 27-30 March, 2019. The Pan Africa Consultation shall be two fold; a) there shall be a retreat for the participants to fellowship and go deep into the core of IofC as well as strategize and vision the way forward b) there shall be a workshop element focusing on building leadership skills i.e. Transformational Leadership, Team Building and Project Management.
The main objectives of the Pan Africa Consultation are;
Identify and Explore- challenges and related solutions, trends, emerging issues and gaps in our region (Africa)
Re-Affirm the spirit of IofC within self, national teams and the global family of IofC
Build capacity of individuals and taking responsibility to enhance local sustainability of teams
Develop an accessible network of committed individuals and partners
In addition, the participating delegates will have an opportunity for some honest conversations with each other, which should help them chart a new course in dealing with the work of their national teams back at home. It is the hope of the Africa Coordination Group (ACG) that after the Pan Africa Consultation in Lagos, a new lease of life will be infused into some of our African teams that are lagging in their work due to challenges, most of which the ACG believes can be overcome.
Even as the ACG, faithfully waits for more financial breakthroughs and miracles, they are very grateful for all the support that has been coming through to make the Pan Africa Consultation a reality.
If you wish to get in touch with the organizers of the consultation, please write to acg@iofc.org. We shall keep you posted on the website. However, you can also follow the developments of the consultation via our social media handles;  
Facebook: Pan African Consultation 2019    Twitter:  @pacnig19