Peace is Love, Creators of Peace, Baringo East area, Kenya
"Thank you for gathering us here for the sake of peace."  These, were the words of Madam Mary who is the area chief for Baringo East, Kenya. She expressed gratitude  that there were programmes like Creators of Peace (CoP) who were working on the ground and assisting her in peace work.  "I can't work alone in this community without the support of residents and other partner organizations," she added.  Madam Mary appreciated CoP for the many women we had trained and asked one lady to share her experience from the training.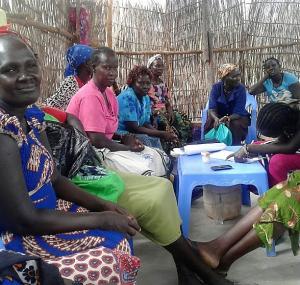 The first Chai ya Amani (Tea for Peace) workshop happened on the 17th of June 2017 in Chemolingot centre. Sixty seven participants,  men, women and youths had a good platform to discuss the underlying factors that were causing lack of peace in their society and how to approach them and find lasting solutions.
Openness was evident - the young people began with a few accusations of where they felt their leaders had failed and the leaders present, including two chiefs and the district officer, were happy to respond and answer accordingly.  Everybody was able to realize their responsibility in peace creation and sustenance.
\Education was one thing that participants were convinced is a way to ensure that people get employment in future and live decent lives.. It was felt that this would reduce illiteracy and idleness which at times makes cattle raiding seem to some of the young people like an option for earning income.
During the session, "What Creates and What Destroys Peace" cattle rustling was an issue that kept arising, with some distancing themselves from it and others owning the problem on behalf of the community. The best thing about this issue was that some of the men in the community stood up and updated the members of the community about steps they were taking to curb the rising problem, e.g. peace talks and also direct warnings to the perpetrators of  these acts.
T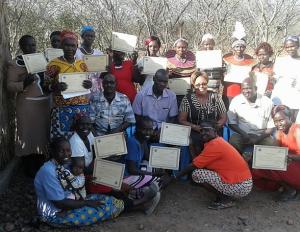 he youths also condemned the acts of cattle rustling.  They were concerned that soon they would be parents and they wish a better society for  their children.   They  encouraged each other to take education seriously and engage in small businesses.
The Assistant County Commissioner who was present gave good examples of a peaceful society.  He urged the residents to stay peaceful and consider factors like farming as an alternative to cattle rustling.
To support this programme to reach many more residents of Baringo, kindly contact Mediatrix Masava the programme coordinator at mediatrixmasava@gmail.com. Thank you.