Restoring the broken heart Creators of Peace, Ennerdale, South Africa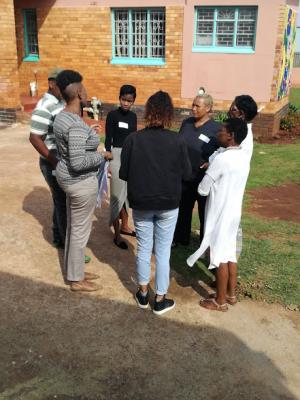 As Albert Einstein said, "In the middle of difficulty, lies opportunity." The Ladies of Hope Organisation in Ennerdale, Johannesburg South, opened their doors for the Creators of Peace Circles to equip12 volunteers (three men and nine women) and give guidance with the journey of self discovery and how to be the peace-builders they aspire to be.
The participants came from backgrounds of rejection, orphanages, substance abuse and crime prone environments. As the Peace Circle unfolded the participants become more interested in developing self respect and love. "I never realised that I still had the anger within me but thanks to Peace Circles I now start the journey of dealing with it so I can have peace within myself," shared Chantel, when exploring the Inner Peace gathering point. Peace is the journey we are all on and one we need to give to others.
The biggest need for this group was the understanding of what forgiveness is and how to apply it in their lives.  When Portia Mosia, one of the facilitators gave input that forgiveness is about freeing youself and being able to give the perpetrator the gift of forgiveness. Yvette shared, "However painful and draining it was to look into my past experience, it was very informative.  It has helped with my journey of healing."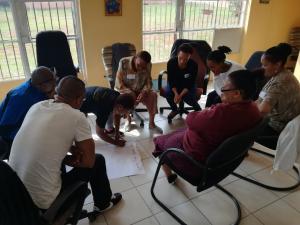 Some of the outcomes of the group include, reconciliation with family members, deeper self care and reflection time, living life fruitfully by doing the best they can in serving their community and volunteering as much as they can, created a working charter of respect and better work performances.
Report by: Cleo Mohlaodi, Lucel Snyers and Portia Mosia