---
I Thank God That Iofc International Has Given Me Practical Ways To Serve, And All The Support I Need To Do So
A colleague of mine once commented that we find our unique calling at that place where our gifts and passion intersect with the world's needs.
This became very clear to me when I became a member of the International Council of Initiatives of Change International. In 2001, at the Global Gathering of IofC in India, a large group from different countries in Africa, who had never worked together, but shared the same vision of IofC, quickly understood the responsibility thrust upon us to give strong leadership for our continent. Some of us who had been with IofC for some time, came up with the idea of launching a leadership training program for young African professionals. Kenya agreed to host the pilot program in 2003. Thereafter the Harambee Leadership Training Programme took place in Ghana, Ethiopia, Nigeria, and twice in South Africa.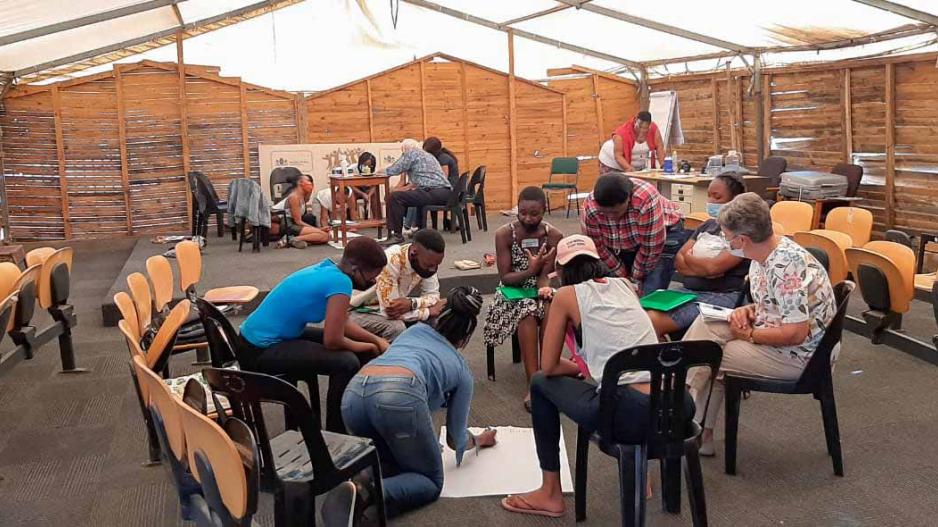 In 2007, with the blessing of the International Council, we launched the Africa Coordinating Group (ACG). What was important to us as the ACG was that we responded to the call to serve, and our passion was to help shape generations that would one day be the pride of Africa. We also felt very strongly that we needed to contribute to building a humane and self-respecting continent, and do this with unwavering determination, humility of heart, and sincerity of purpose.  At the beginning of 2016, I became a member of the Panel of IofC Elders, mentoring and accompanying the younger generation -- something I enjoyed immensely.
Lately, I've seen how the Trustbuilding Program has revitalized our team in South Africa. It has given us a new sense of calling and a new relevance to society as we work with broken families.
I pray that I never tire of living a significant life that will continue to have an impact, and encourage those who will take the baton from us.
I do not know how to put all this in one sentence!  But let me try to sum up this way. Through IofC International, I have had the opportunity to become my best self, and to grow in leadership to help meet the great challenges of my continent. This is a never-ending job that requires the best from all of us in IofC not only in Africa, but across the globe. But I thank God that IofC International has given me practical ways to serve, and all the support I need to do so.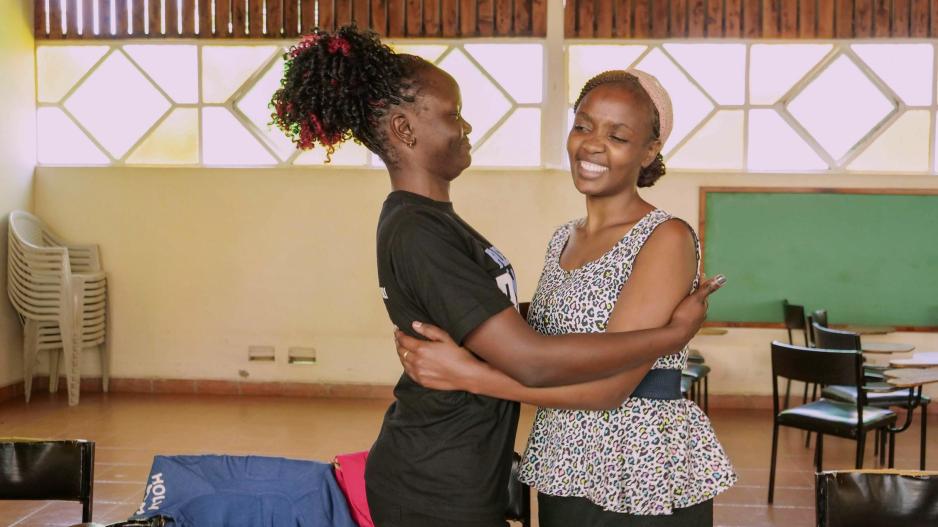 Out of gratitude, this year I have made a personal gift to support IofC International. And I'm proud and thrilled to say that the South African Team has also made a Team gift. If you too believe that IofC International is making a difference to the world and to you, please join me, the South African team, and all who are supporting IofC financially this year. 
With deep regard for IofC International and all who make it up.
I am Nombulelo Khanyile
You can support Nombulelo and the Trustbuilding Program in South Africa with a donation via PayPal in a currency that suits you best:
USD, GBP, EURO or CHF. We are incredibly grateful for your support. Every gift, no matter the size, makes a difference.