SUBUKIA WONDERFUL MOVERS GROUP
September Report 2021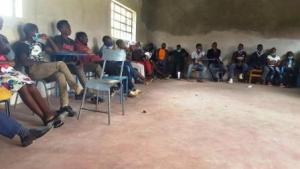 They perform as a team in different occasions including; government functions, wedding, funeral, in institutions of learning, church functions etc.  So far they have made presentations in over 10 major function and more are in their diary as invitations continue to arise.
During the covid 19 lock down the group still continued to do some safe meetings in small groups out in the open. This gesture created a great time for personal healing, bonding, refocusing, and creativity as well as doing introspection out in the wild.
The group has also had some time to try out their hands on film making. They teamed up with another theater group called Light Group Entertainment and produced a vernacular film Narikorwo ni ndoi, a story of a character in regret after having lived carelessly.
 The group has been able to engage about 200 young people this year via one on one dialogue. It has also been able to reach out to thousands with their social message via big gathering of people: 2 have been inside Nakuru city; 3 of them have been County events where the Nakuru County Governor has been present plus some key government officers and also one presentation was televised live in one of the leading TV and radio station called Inooro.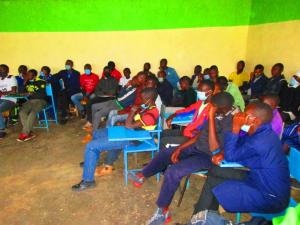 The group is still active and capturing the eye of the public. It has its meetings every Saturday when they converge for bonding, analyzing and rewriting scripts, doing rehearsals.  It is one of the most unique groups since it is able to freely and actively accommodate people of various ages, gender, social status and other social categories just like in iofc.
They also have an appropriate message for every location. The team has become a guiding hub for the young and a place of personal growth with all these varied interaction and dialogue towards their calling.  There have had positive comments regarding their work which prove they will go far if they stick to their calling;
"Your group is one of the most unique in the county, you have timely message, professionally delivered and touching the lives of many" so says Celina, the County director of culture. This officer has always facilitated the groups travel and lunch in various events.
"I want you to keep strong and active and continue to do what you are doing it is one the most special groups we have in our county". Words of Beatrice, The County Director of Devolution. This officer has also stood with the group and is in the process of helping them start an income generating project via the county government.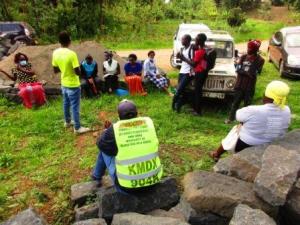 The members also remain committed to the group as expressed by their words and deads;
"This group has really uplifted my spirits and confidence. I feel that I have something special to contribute to the world" so says Denis a high school student who would rather miss school than the meeting.