Turning our scars to stars, Creators of Peace Circle in Naledi, Soweto, South Africa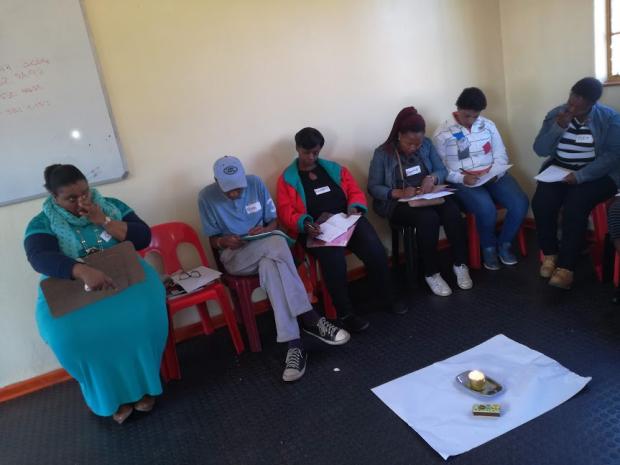 One of the spoken languages in South Africa is Sesotho, spoken by the Southern Sotho people. This was the second Peace Circle to be held in Naledi, which means 'Star'. The Naledi Recreation Centre hosted three men and eight women from the 20th to 22nd June 2018.
As the group became comfortable to share, some turning points included self-love and acceptance. The majority valued this experience so much that as day two started they expressed their wish that we come monthly to offer the Peace Circle to other community members.  They felt that they will benefit from it so much and Naledi could start to change, in a positive way.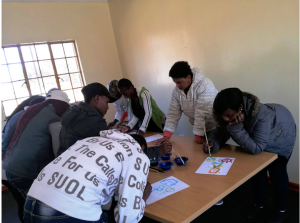 Some of the discoveries as we explored what gives us a sense of inner peace was that one cannot be defined by people's opinions, but by being true to self because people respect authenticity. Secondly taking responsibility for your own actions builds honest relations and reverses the cycle of negativity. Tumelo, a participant expressed that; 'When I left the Peace Circle after day two, I apologized to my wife for the wrong she helped me see I was causing in our relationship by not sharing how I feel. I shocked her and myself because I have never put myself in anyone else's shoes and I have not wanted to understand how much that hurts them.  I have felt that only my side of the story is relevant. When I experienced story sharing during the Peace Circle I understood. I have gained my self-confidence and compassion for the other person.'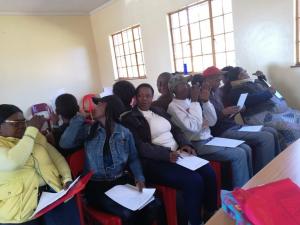 Over the three days, participants of the group took huge steps such as letting go of self-doubt, grudges, hate, despair, self-blame and bitterness - choosing to replace these emotions with self-forgiveness, self-love, and laughter. The practical steps that they decided on were to stand firm in doing what is right.  One of the participants shared, 'I will start to visit my mother.  I had cut off ties with her many years ago for not raising Me., I want to slowly build a relationship I never had with her and accept her apology.'  Another said 'I am willing to work on my temper by using the tool of reflection that the Peace Circle has given me, Thank you so much.'
Indeed it was yet another exciting journey with the community of Naledi, changing from a negative energy to a positive one, reflected Lucel and Cleo who were co- facilitating.   Gratitude goes to City of Johannesburg, Initiatives of Change South Africa and Aulicious Food and Décor.
Reported by: 
Cleopadia Mohlaodi and Lucel Snyers